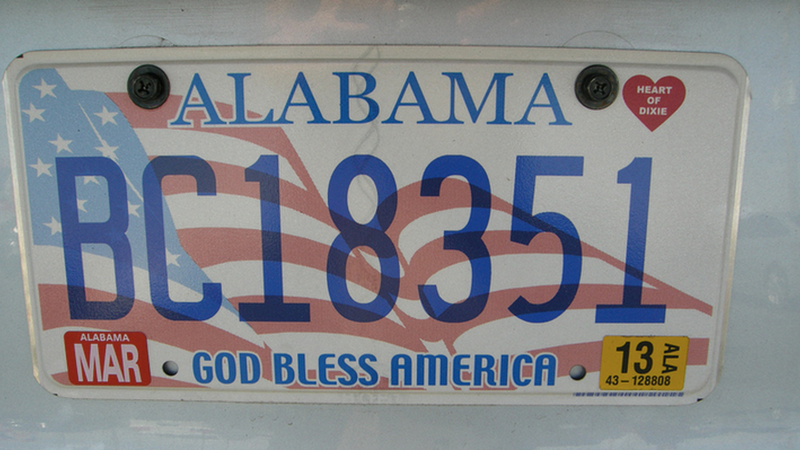 Alabama public school students will now be required to understand evolution, not simply just be aware of it, the Associated Press' Jay Reeves reports.
On Thursday, Alabama's Republican-controlled Alabama State Board of Education unanimously approved new education standards that have been in the making since 2012. The new rules also require students to learn about global  climate change. They will take effect in 2016.
"The purpose of this to get our students to be college- and career-ready," Steve Ricks, director of the Alabama Math, Science, and Technology Initiative (AMSTI) in the state's Department of Education, told Fusion. "Those are topics that students need to understand; if they don't understand [them] they're going to be at an extreme disadvantage going into college."
In an indicator of the odd politics of the situation, the committee must still decide whether to remove a sticker currently required on science textbooks stating that evolution is a "controversial theory," Reeves writes.
The state's official course of study now states:

The theory of evolution has a role in explaining unity and diversity of life on earth. This theory is substantiated with much direct and indirect evidence. Therefore, this course of study requires our students to understand the principles of the theory of evolution from the perspective of established scientific knowledge.
And here's the new climate change section.

Students will…

12. Analyze and interpret data and climate models to predict how global or regional climate change can affect Earth's systems (e.g., precipitation and temperature and their associated impacts on sea level, glacial ice volumes, and atmosphere and ocean composition).

13. Obtain, evaluate, and communicate information based on evidence to explain how key natural resources (e.g., water sources, fertile soils, concentrations of minerals and fossil fuels), natural hazards, and climate changes influence human activity (e.g., mass migrations).
"A 40-member committee that developed the new course of study included people with 'very strong religious beliefs' who considered the state's faith traditions and worked together to develop the new guidelines," Michal Robinson, science specialist for the state education agency, told Reeves.
As of 2013, a dozen states had schools teaching creationism that were also accepting taxpayer money, according to an analysis from Slate.
Ricks said the most salient addition to the study course is a third requirement: more hands-on and investigative studying techniques.
"Instead of rote memorization or spouting facts, they now have to look at data, they have to reason with the information they're gathering," he said.
Rob covers business, economics and the environment for Fusion. He previously worked at Business Insider. He grew up in Chicago.