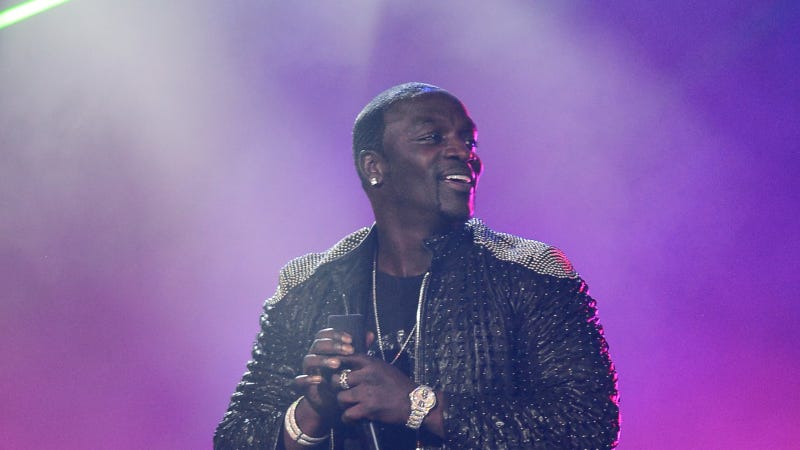 Akon is making headlines with his latest effort to provide solar-powered electricity for 600 million Africans, but though the Senegalese-American chart-topper has a history of passion for impacting the community. His past projects have underscored a common trend of not helping, but empowering.
Akon has engaged in numerous innovative endeavors that have spanned many corners of Africa. But he is tired of people associating Africa with a "charity case." In an article in the National Journal, Akon boasts his home continent is "open for business."
"I'm a businessman first, then musician," he told Al Jazeera in a separate interview. So why not make money and change lives at the same time, he asks.
Konfidence Foundation
In 2007, the Konvict went on a mission to enhance confidence in Africa's youth. The foundation started as an effort to provide African children educational materials, health services, a wider spread of learning resources, and a better recreational environment. Akon teamed up with Keri Hilson for the song, 'Oh Africa,' and donated part of the song's proceeds – along with additional money made from touring – to the children.
Akon emphasizes the importance of education as a stepping-stone to success. "When we created the Konfidence Foundation, it was more so to find a platform to educate all these children so that they can have a better future with what's left to develop in Africa," he told Allhiphop.com.
Peace One Day
Talk about a sweet escape. Peace One Day — an organization dedicated to promoting global ceasefire and non-violence — was founded by filmmaker Jeremy Gilley who wished to devote 24 hours in pondering and action of a simple yet profound notion: who will you make peace with? Akon spearheaded the organization's efforts in the Great Lakes region of Africa by headlining a concert that took place at the Democratic Republic of Congo's Goma airport. His mass appeal was critical in delivering the event's message via digital and televised broadcasts reaching millions. "I've performed at some incredible venues around the world, but nothing like this. The symbolism of having this concert at Goma International Airport, as a gateway to the rest of the world, is so powerful," Akon said in a press release for Peace One Day.
Akon Lights Africa
The sun has risen on what is to be Akon's largest project to date. The singer embarked on a mission one year ago to launch an initiative to provide solar powered electricity for millions of Africans who live their lives in the dark. After the sun sets, people cannot even see the person in front of them. It's impossible to read or study. Akon's initiative will allow Africans access to enough electricity to charge their phones at home, watch TV, and even procrastinate on doing homework late into the night. So far, 'Akon Lighting Africa' has installed solar street lamps and household solar panels in millions of African households spanning over 14 countries. The sustainable initiative – currently approaching its seventh tour of lighting – is made possible by Akon's established academy, which specifically trains locals in the installation of solar powered materials. With 320 days of sunshine per year, proper harnessing of Africa's brightness is helping build an even brighter future.
'Sorry, blame it on me'
Despite Akon's laudable endeavors, his musical and personal identities are notorious for courting controversy. In the past, he was cited for his misogyny, and came under media fire for his crude lyrics and actions, on and off of the stage. He has also not released music in six years, an uncomfortably long hiatus for a multi-platinum Grammy nominee. By rebuilding careers and lives for millions, can Akon rebuild a better image for himself? With widespread support for 'Akon Lighting Africa' from fans, celebrities, and major media channels alike, it seems likely Akon could be transitioning into a whole new spotlight.
Nikita Redkar is the editorial intern for Fusion who loves writing all things pop culture and feminism - sprinkled with the occasional punchline. She likes cute animal gifs and dislikes long walks on the beach, plagues, and other cliches.