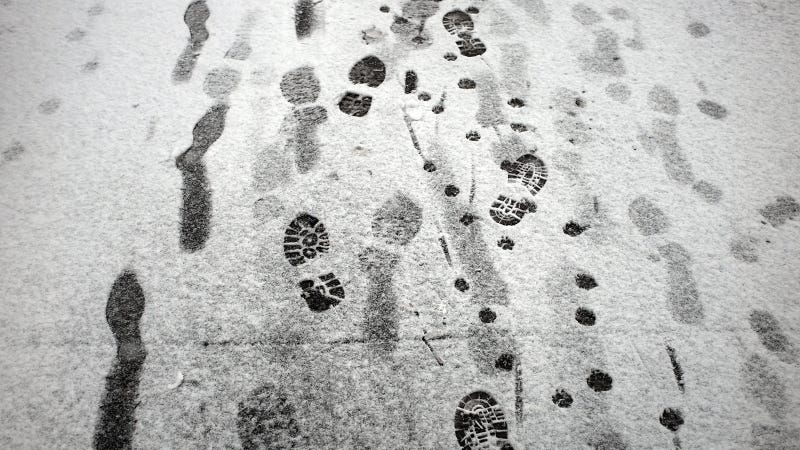 Discussing climate change can get old, but discussing the weather is always a fresh topic. A new long-term forecast from Accuweather predicts that some of those conversations this winter in the Northeast may not be as brutal as last year, when a frigid and prolonged season left many at a loss for words.
According to Accuweather, winter in the Northeast and mid-Atlantic should "be milder overall, but particularly during the early part of the season," and with fewer subzero days overall. According to AccuWeather long-range forecaster Paul Pastelok "there is an opportunity that the weather could change on us as we get into February and early March."
If the Northeast does change for the colder in early 2016, it would resemble last year's winter, which took a turn for the worse around that same time. February 2015 was the second coldest on record for the region.
This warmer and wetter winter forecast is brought on by an intensifying El Niño—the warming of ocean-surface temperatures in the Pacific—which Accuweather says is shaping up to be one of the strongest El Niño's "in the last 50 to 60 years."
In the Southeast, El Niño will likely cause more heavy rainfall—such as was witnessed this past week in South Carolina, where record-setting rain led to more than a dozen deaths. Accuweather predicts that Florida "in particular, may have a higher risk for tornadoes this season."
Tornadoes in Florida!
Across the country in California—where it would seem any precipitation would be welcome news as the state's drought continues to deepen—Accuweather forecasters predict potentially heavy rain will be "good and bad news."
"[The heavy rain] is going to lead to patterns in the mud where water will travel rapidly and lead to flooding," Pastelok said. "It's going to lead to developing streams and rivers that are not supposed to be there, and you're going to get localized street flooding in the cities."
Mudslides, especially worrisome in areas that have been scarred by forest fires, are also a hazard associated with heavy rainfall in the state.
Not everyone is predicting a milder winter in the Northeast, and  Accuweather's winter forecast cuts against that of the Old Farmer's Almanac, which foresaw an unusually harsh winter for most of the U.S. back in August.
As PBS reported, the almanac says "the Northeast can expect below-normal temperatures, the South will have above-average snowfall, and the Midwest will have less snowfall, but temperatures will be below-normal."
The almanac, which asserts it is traditionally 80% accurate, uses a secret forecasting formula developed by the founder, Robert B. Thomas in the 18th century. While it has been updated since, many weather forecasters are dubious of its accuracy and validity.
The almanac also doesn't give much hope to California's drought woes, predicting that some early season rains will trickle out by the second half of the winter. As the Washington Post reported, "the forecasters for the Old Farmer's Almanac appear to be thumbing their noses at the usual winter impacts of a strong El Nino event, which favor a mild winter in the northern U.S. and abundant rain in California."
Thumbed noses all around then.
As a reminder, Accuweather's forecast is not a statement about long-term climate change other than the fact that 2015 is shaping up to be the warmest years on record, in large part due to El Niño. Fourteen of the fifteen hottest years on record have occurred since 2000, so this is less an outlier and more part of the trend of a warming planet.