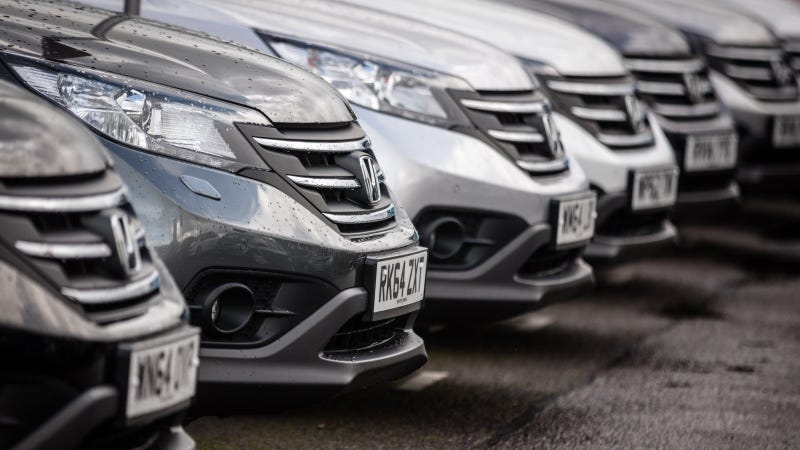 As some predicted, the scandal over diesel car pollution that started with Volkswagen has spread.
Eleven more diesel engine automakers have now been found to have released vehicles that emitted more nitrous oxide (NOx) than testing in labs showed, the Guardian reports. (Mercedes-Benz, Honda, Mazda and Mitsubishi were added to the list today; the Guardian reported on Renault, Nissan, Hyundai, Citroen, Fiat, Volvo, and Jeep's diesel emissions last week)
Honda's diesel cars, for instance, emitted six times the amount of NOx in on-road conditions then they did in lab testing; other makes and models were emitting 20 times lab levels.
What's worse is that in this case, they did so legally: The testing procedure in Europe was structured in such a way that NOx emissions from the cars in the lab were found to be acceptable, while on the road, they were pumping out much more.
"All the diesel cars passed the EU's official lab-based regulatory test…but the test has failed to cut air pollution as governments intended because carmakers designed vehicles that perform better in the lab than on the road," The Guardian's Damian Carrington writes.
Studies have shown NOx could have caused many thousands of premature deaths and billions of dollars in health costs.
There have been repeated attempts to bring lab testing in line with on-road scenarios, but Europe's diesel carmakers just won at least two more years to have their vehicles comply with that standard; the new deadline is late 2019. The London mayor's office just rejected calls to toughen rules on diesel vehicles in his city, arguing cutting pollution had to be balanced with the needs of the city's economy, the Financial Times reports.
Again, this all happened above board. "There is no evidence of illegal activity, such as the 'defeat devices' used by Volkswagen," Carrington writes. These devices allowed the cars to run cleaner during testing than on the road.
However, U.S. regulators are looking into whether companies—including Chrysler, General Motors, Land Rover, and Mercedes-Benz—used them, though all have denied their use.
"This scandal goes way beyond VW, and should cause decisionmakers to question the very future of diesel vehicles on our roads," Friends of the Earth air pollution campaigner Jenny Bates told the Guardian. "This is a massive public health disgrace and the failure to prevent vehicles breaking pollution rules will have cost lives."
Rob covers business, economics and the environment for Fusion. He previously worked at Business Insider. He grew up in Chicago.